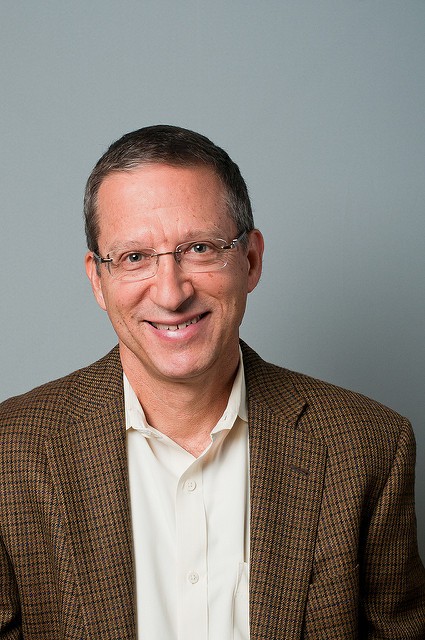 The Cheryl and Philip Milstein Center for Teaching and Learning at Barnard College will be a new academic hub in the heart of campus bringing students and faculty together, facilitating collaboration, and fostering dialogue. The Milstein Center will provide a diverse range of innovative and essential resources that reflect the connections that lie at the core of Barnard's educational philosophy. The 128,000-square-foot building has innovative facilities and classrooms including a new library, a new home for the Barnard Center for Research on Women and the Athena Center for Leadership Studies, and seven academic centers to support students and faculty in pedagogy, media, data analysis, movement, design, and pioneering science research. 
The Empirical Reasoning Center (ERC) enables faculty across the disciplines to develop new courses, modules, and materials that embed empirical reasoning and critical inquiry into the liberal arts curriculum. In this interview, David Weiman, the Alena Wels Hirschorn '58 professor of economics and interim co-director of urban studies—and the ERC's faculty director—discusses the Center that helps students learn to analyze and interpret complex data.
What is empirical reasoning?
By empirical reasoning we simply mean "thinking critically and systematically with data," both qualitative and quantitative. At the most basic level, it embraces the capacity to comprehend and evaluate varied kinds of empirical arguments and evidence, and also to write precisely and cogently with data. Empirical reasoning also encompasses the successive steps in developing and carrying out an independent research project, including the formulation of an empirical question; collection or production of relevant data; specification and implementation of the appropriate methods of analysis; and interpretation and presentation of the results.  
    
Empirical reasoning is not confined to academic work, but has become an essential kind of literacy for the myriad problems or questions that we encounter in our personal and civic lives and at work. 
How does the ERC assist both faculty and students?
The Center operates a conventional drop-in help desk currently staffed by undergraduate fellows and graduate assistants and maintains an online tutorial web page. Additionally, ERC staff collaborate with faculty in developing curricular content for their classes and workshops. Workshops are most often taught in conjunction with curricular innovations but have also been tailored to meet students' more specialized research interests, to train undergraduate research assistants, especially in the sciences, and to equip students with the skills to navigate their lives "Beyond Barnard." 
    
Since its inception, the ERC has expanded rapidly across the curriculum in the social sciences (economics, political science, sociology and urban studies) and sciences (chemistry, environmental science, physics, and psychology). More recently, ERC staff has worked closely with faculty in classics, history, and religion to develop "digital humanities" approaches to their research and teaching. Consequently, students can now find courses in their major (or minor) fields that satisfy the "thinking quantitatively and empirically" mode in the new Foundations general education curriculum.
In addition to learning Excel, what can students do at the ERC?
We do devote a lot of our resources to assisting students in using Excel to manage, visualize, and analyze their data. Our Excel courses cover introductory and intermediate-level topics relevant to their classes and also to their internships and future jobs. We also offer more advanced workshops in a variety of software packages for statistical analysis (STATA and R), survey research (Qualtrics), spatial-GIS analysis (ArcGIS, QGIS), and basic data management and coding (Matlab, Python, R).
We also assist students in refining their research questions, tracking down the relevant data to address them, selecting the appropriate methods of analysis, and writing up and displaying their results. 
In what ways can different disciplines—such as STEM, art, and media—intersect or collaborate at the ERC?
Our workshops are mainly designed to support courses and are as broad as the course subject matter. We tend to see collaborations among students with varied interests from more introductory and general education classes and in interdisciplinary courses. For example, last semester we worked with Assistant Professor of History and Urban Studies Gergely Baics and Professor of History Premilla Nadasen, whose courses—19th Century New York City Spatial History and Mississippi Semester—attracted a diverse group of students who collaborated on projects, mapping the evolving city on the one hand and indicators of economic insecurity on the other.
---
For more information about the Empirical Reasoning Center, read "Who's Afraid of Big Data?" from the Fall 2017 issue of Barnard Magazine.
This is the fifth installment of the interview series "Meet the Directors." Previous director interviews include:
Stay tuned for the upcoming faculty interview with the Diana T. Vagelos and P. Roy Vagelos Computational Science Center's Interim Director Timothy Halpin-Healy.