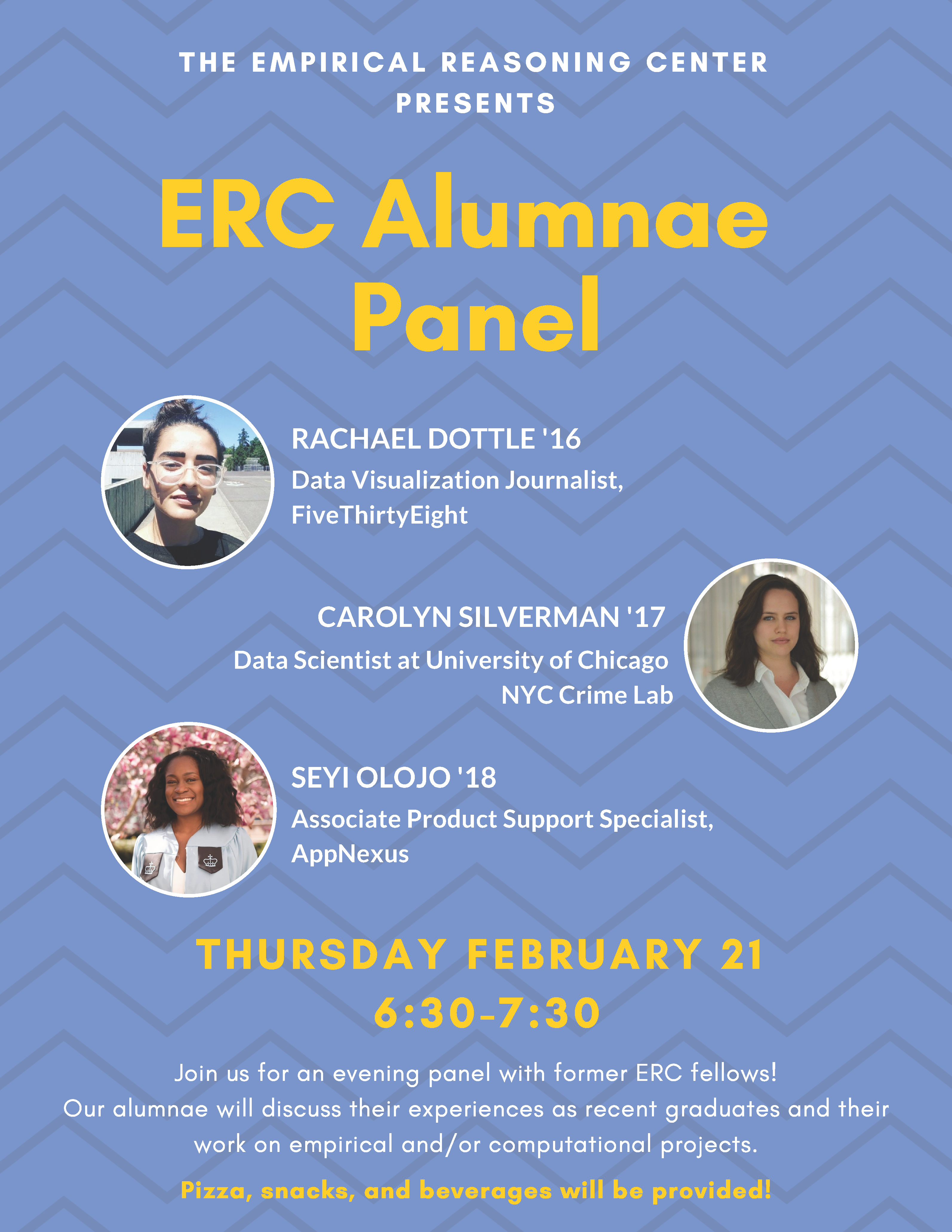 Thursday Feb 21st, 6:30-8 pm, Milstein 102 (ERC)
Join us for an evening panel and discussion with former ERC fellows. Our alumnae will discuss their experiences as recent graduates and their work on empirical and/or computational projects. Pizza, snacks, and beverages will be provided! 
Panelists include: 
Rachael Dottle '16, Data Visualization Journalist, fivethirtyeight
Carolyn Silverman '17, Data Scientist at University of Chicago NYC Crime Lab
Seyi Olojo '18, Associate Product Support Specialist, AppNexus
Please RSVP here so that we can estimate numbers for food and accommodate any dietary restrictions.