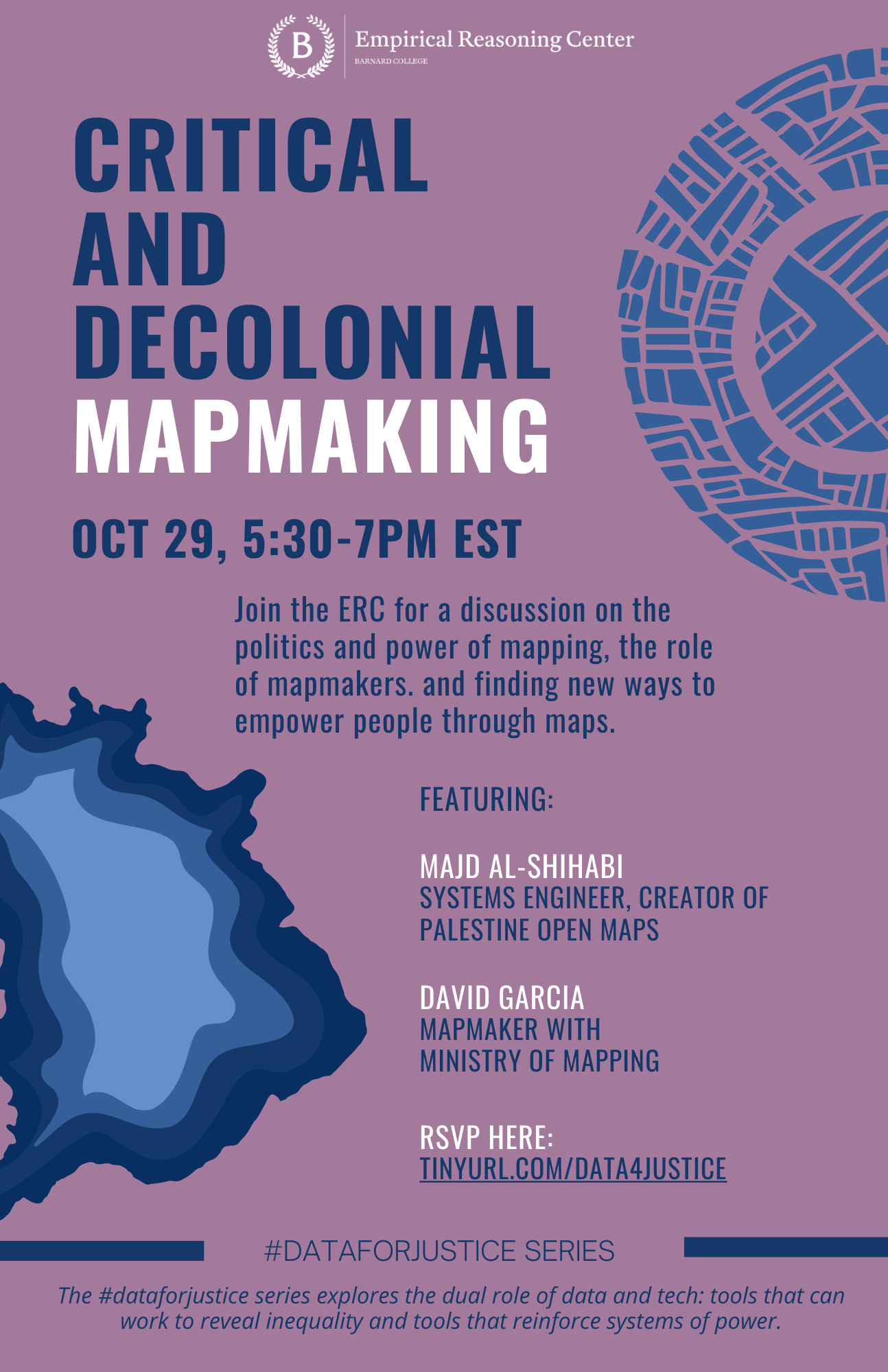 RSVP Here!
*If you are trying to join after the event has started, please use this link instead* 
The ERC will be hosting its second event in a series focused on utilizing data tools for justice and thinking critically with and about the technologies that we use. This event will focus on critical mapmaking, the politics and power of maps, and the role of mapmakers, featuring Majd Al-Shihabi and David Garcia in conversation.
Majd Al-Shihabi is a systems design engineer, applying the craft of systems thinking to as many fields as he can reach. He works with a wide range of academic and cultural institutions and archives in the region to build openness into their information systems. He is an urban planning graduate student at the American University of Beirut and his most recent project is Palestine Open Maps, a platform for open sourcing historical maps of Palestine. 

David Garcia is a cartographer, with a background in geography and urban planning. He is currently working on an ethnography of crowdsourcing and mapping by way of Open Street Maps. He is also a member of the Ministry of Mapping, a geospatial tech collective cared for and owned by workers. David's work explores critical, computational, and creative cartographies and the crossings of the three.